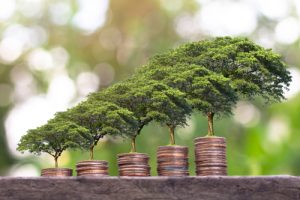 As awareness has grown in recent years over global warming and climate change, clients are now actively searching for investment strategies that are environmentally and socially responsible.
Personal Asset Management recognises the need to offer such options, so we introduced our Melodic range of portfolios during 2019, using funds that are 'Rated' high on an ethical scale set by Rayner Spencer Mills, targeting risk levels 3,4,5 and 6 on a scale of 1 to 10.
Socially Responsible Investing (SRI) issues include:
Environmental
Challenges such as climate change, pollution and use of natural resources
Social
Issues that relate to people such as child labour, equal opportunities and human rights
Governance
Issues relating to company management such as board structure, executive remuneration, bonuses and corruption
Ethical
Values based and ethical concerns such as tobacco, irresponsible marketing and animal welfare
Past performance is no guide to future results and the value of capital invested can fall as well as rise
Call us on 01803 873 978 to book a free 30min initial consultation to see how our Melodic investment portfolios can ethically make your money work for you.